Product Modules
7 modules for end-to-end recruitment solutions helping businesses to build effective hiring processes. We focus on candidate experience & recruiter productivity.
"The impact of TurboHire can't be told it can only be experienced. I don't know how we lived without TurboHire before"

Uma Maheshwari
Head Innovation & Talent Management
Enterprise(> 1000 emp.), Healthcare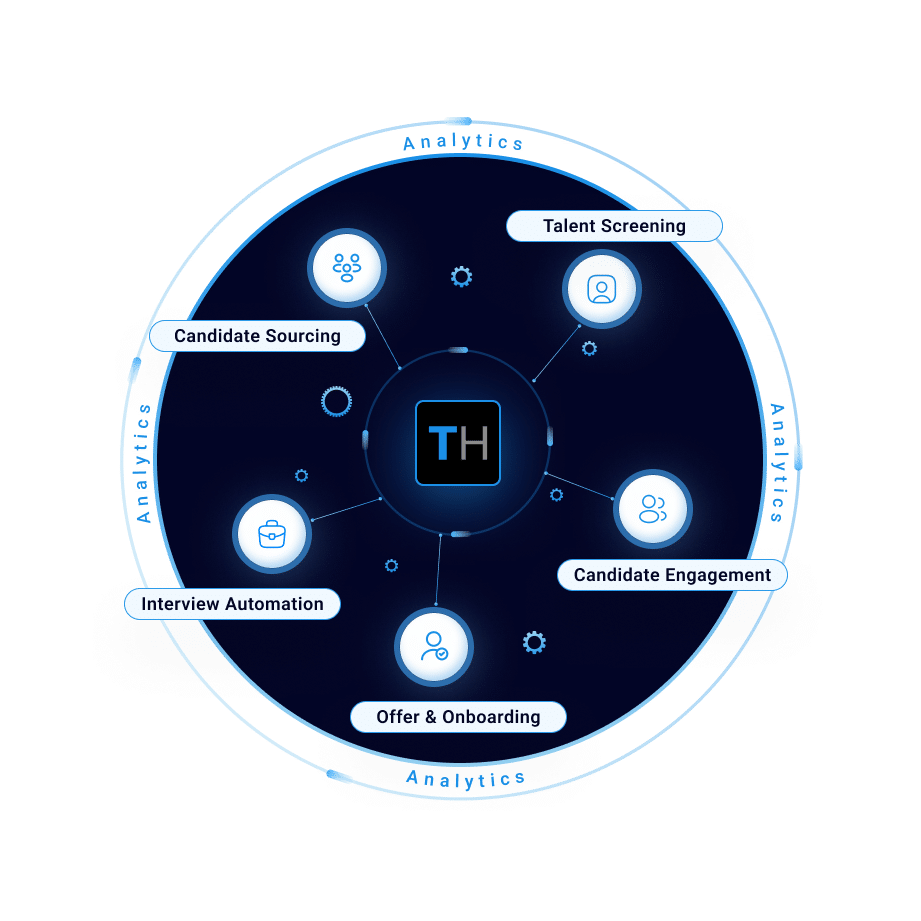 Candidate Sourcing
TurboHire helps in sourcing new candidates from various job boards. It also makes sourcing from vendors easy with automated permission management and audit tracking.
For passive sourcing, recruiting teams are empowered to reach out to candidates in their internal database or set up nurture campaigns to candidates from sources like LinkedIn for hard-to-fill roles.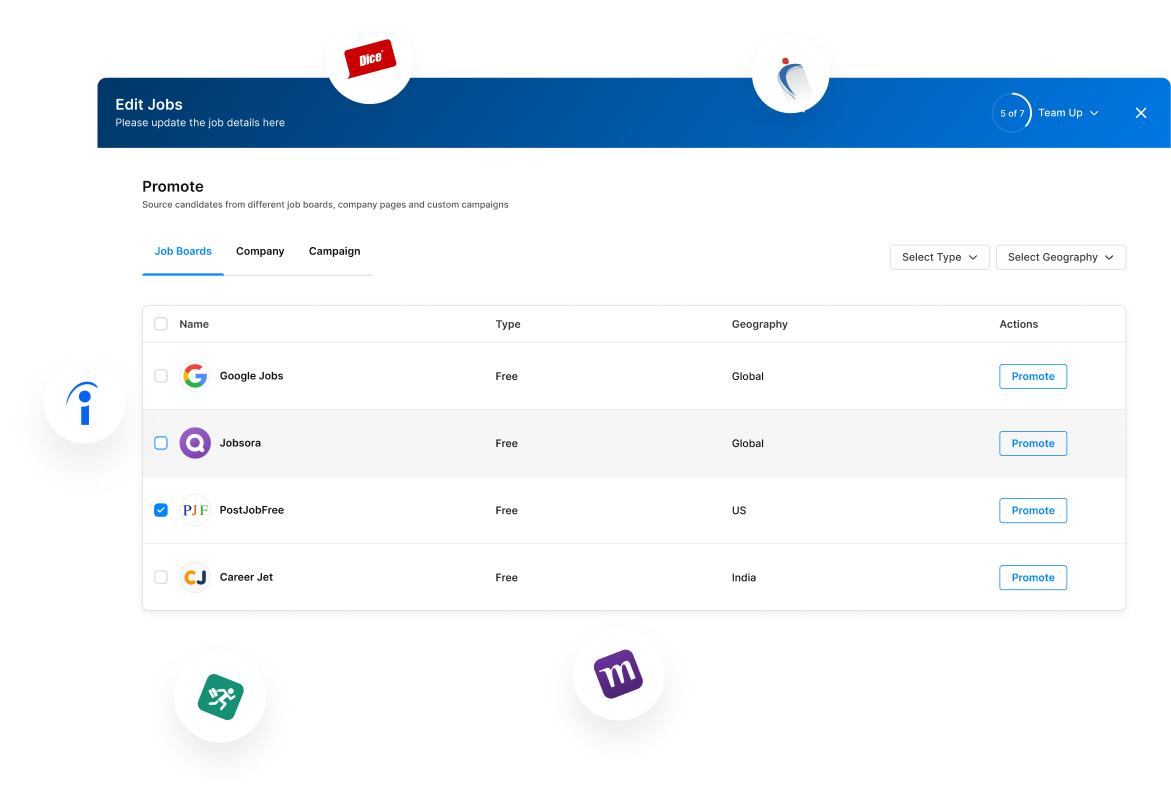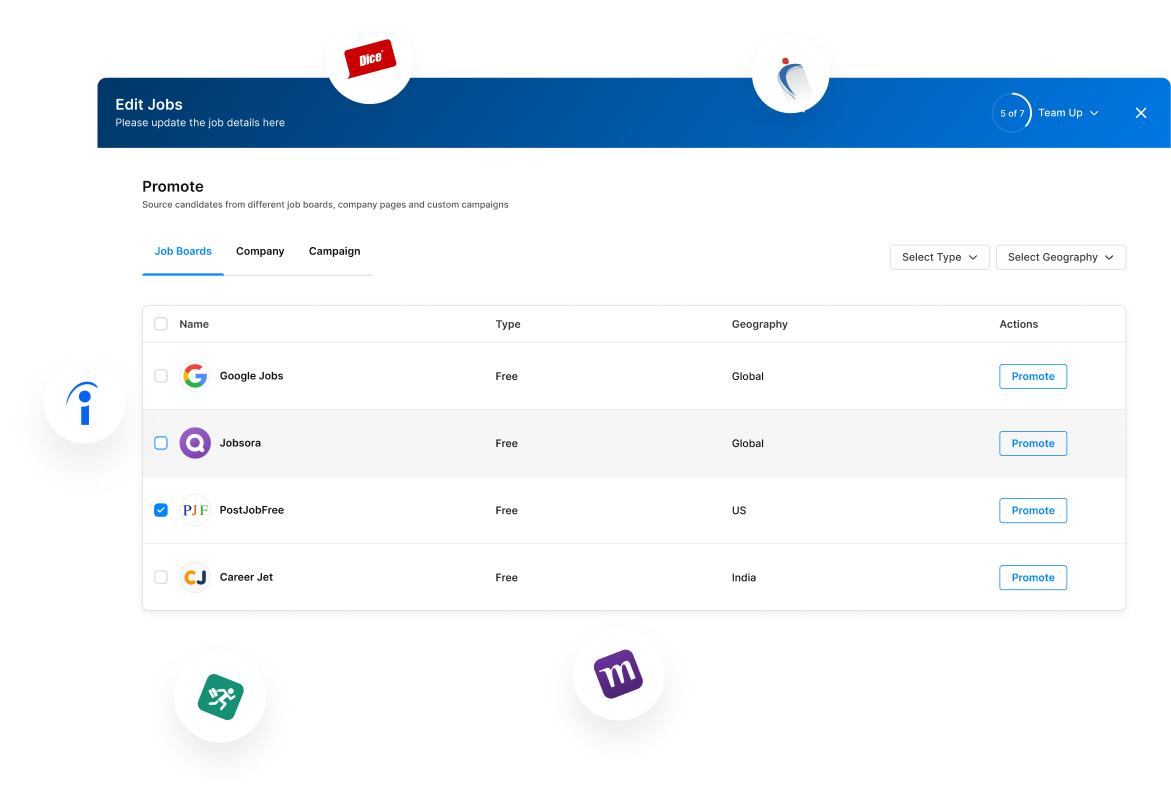 Talent Screening
TurboHire makes it easier to find the right candidate by parsing every resume into smart cards that enables filtering based on years of experience, previous roles or skills, etc. Further, it tags every candidate with an AI-generated score that automatically brings the best candidates toward the top of the stack.
It helps in getting approvals from hiring managers on shortlisted candidates and makes it easier to conduct pre-screening assessments.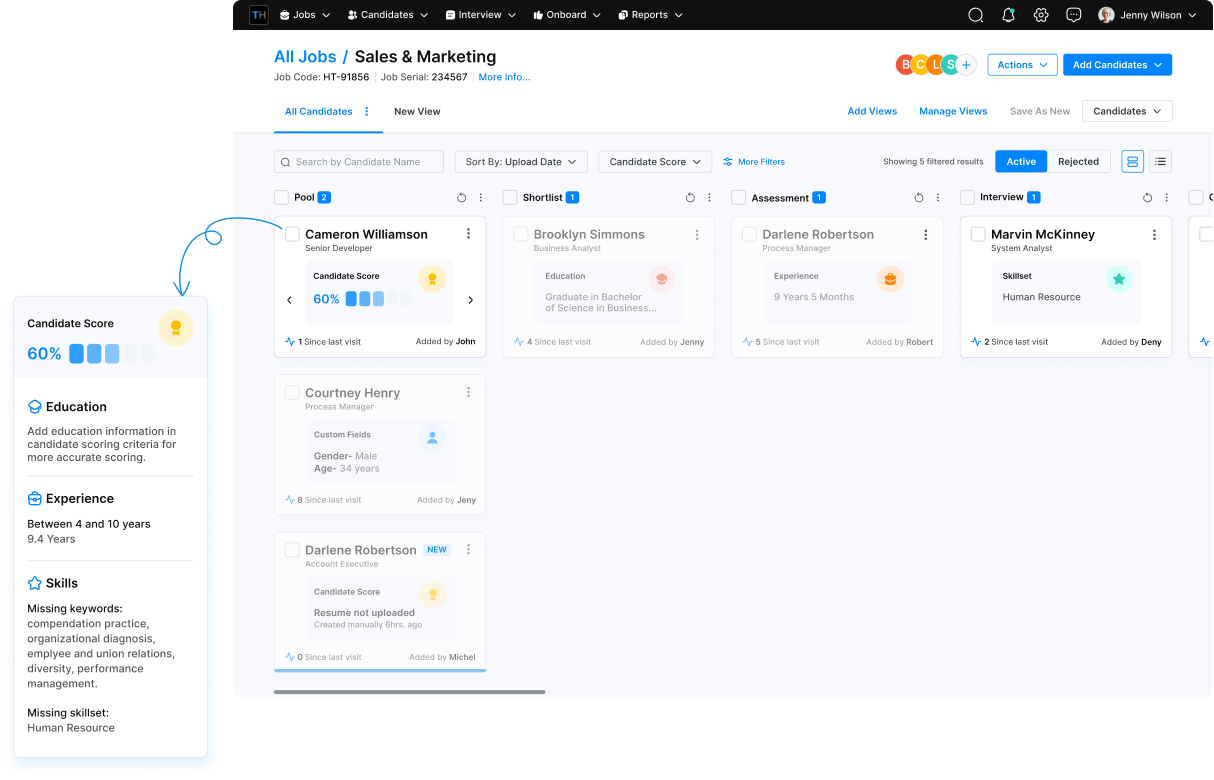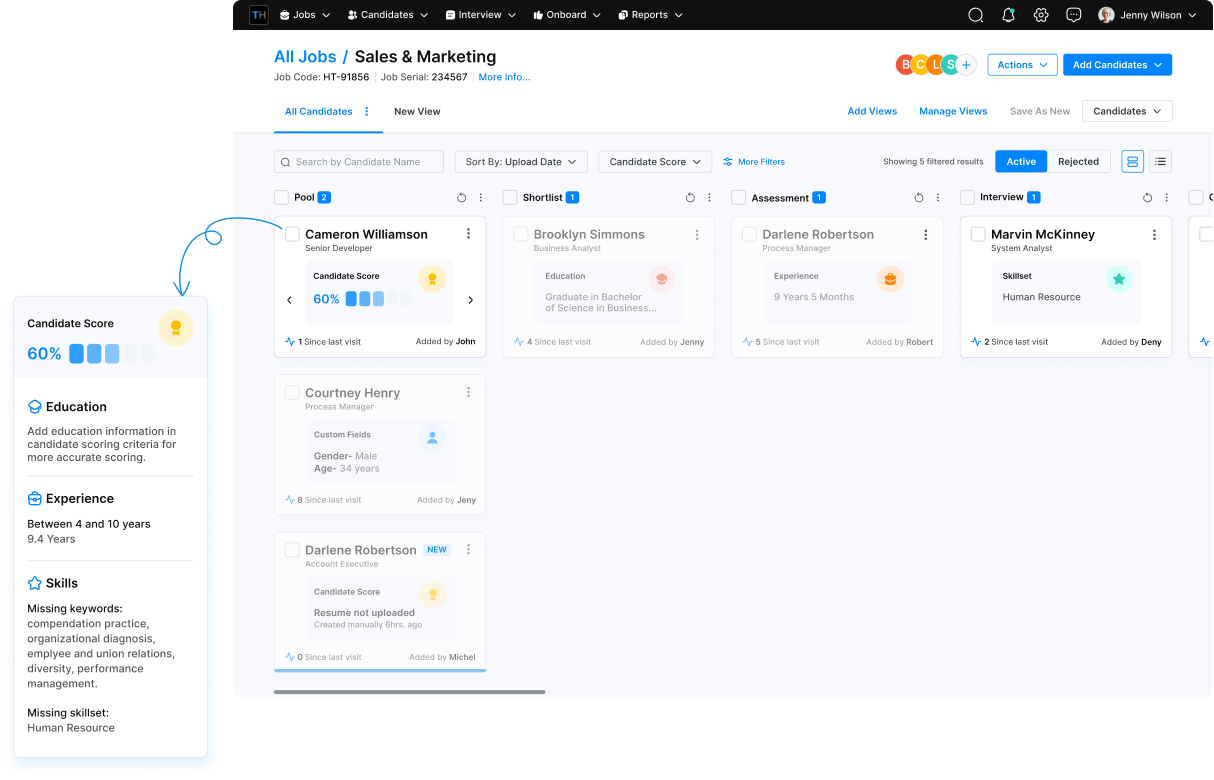 Candidate Engagement
TurboHire allows templatized communications to candidates in bulk through emails. Further, it amplifies communication over SMS and WhatsApp resulting in quick response rates.
It helps in structured data collection from candidates through forms. Candidates are allowed to submit video responses to express themselves better for the job.

Interview Automation
TurboHire enables effective interview scheduling by highlighting the free time slots of interviewers. It further provides an automated scheduling mechanism that helps broking time between candidates and interviewers.
During interviews, it helps interviewers understand the candidate profile and previous evaluations while enabling them to leave feedback post-interviews in a structured manner.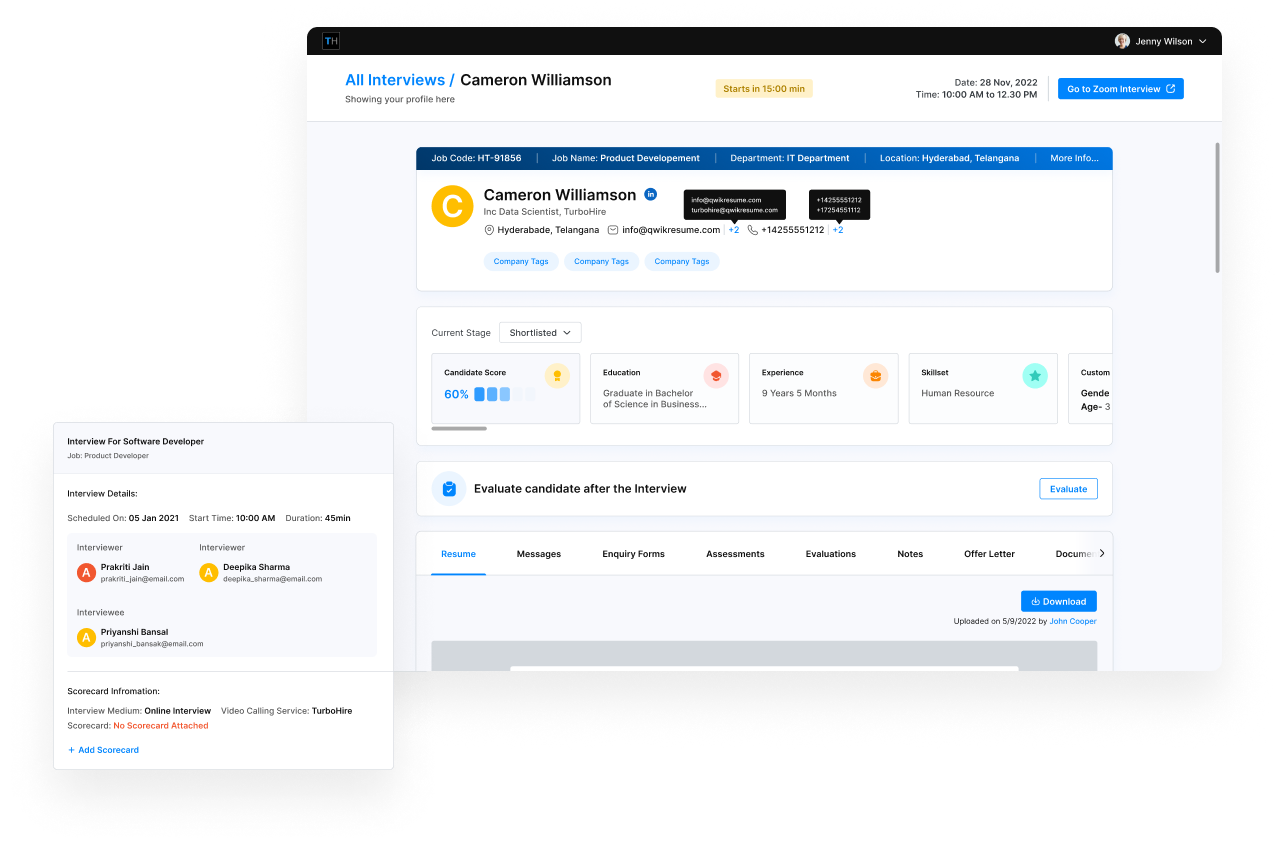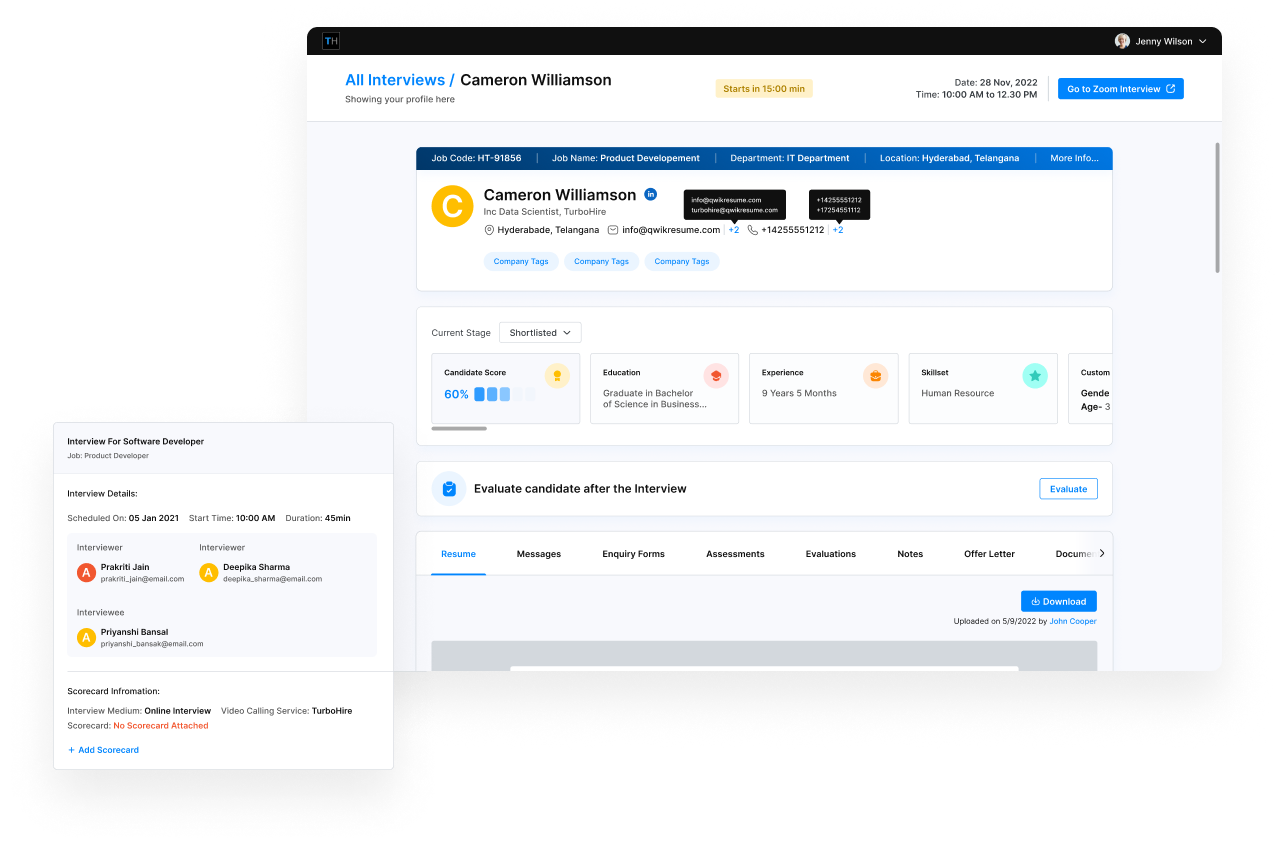 Offer & Onboarding
TurboHire helps improve the offer process with the offer letter builder. It allows easy salary calculations through automated formulas.
It provides a customizable approval workflow for internal approvals and digital signatures on the offer letters.
It further allows the collection of important documents required for candidate onboarding and enables candidate engagement post-offer.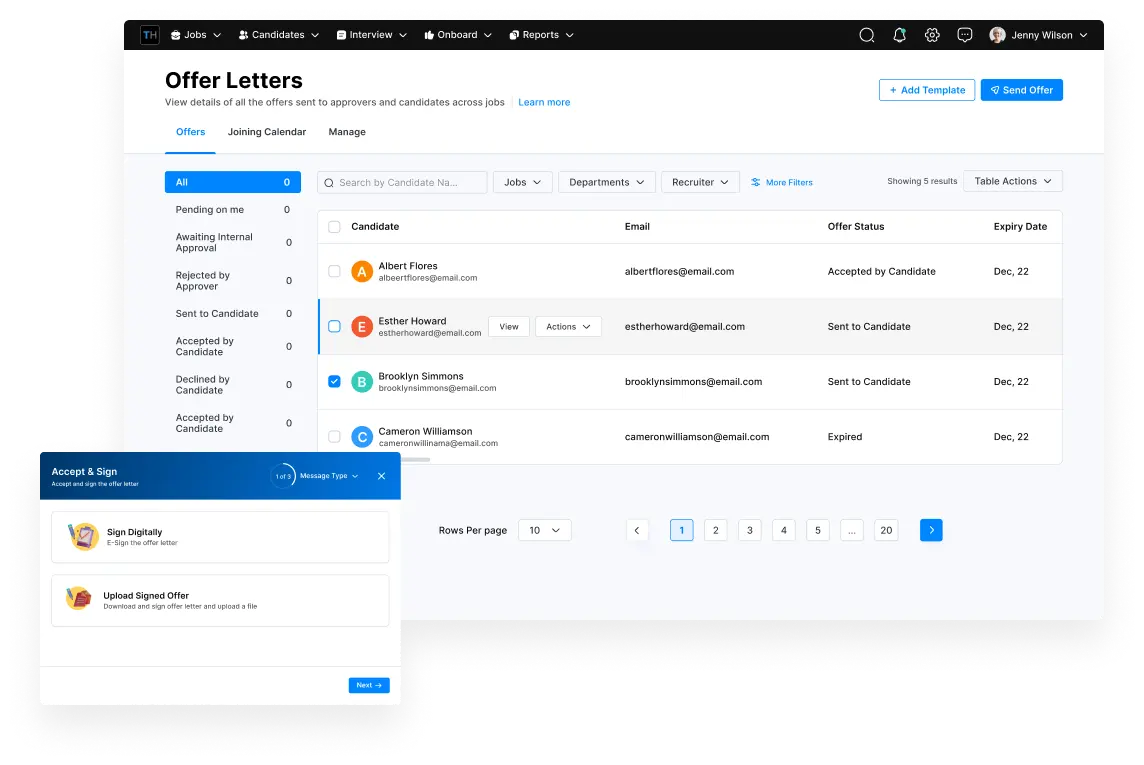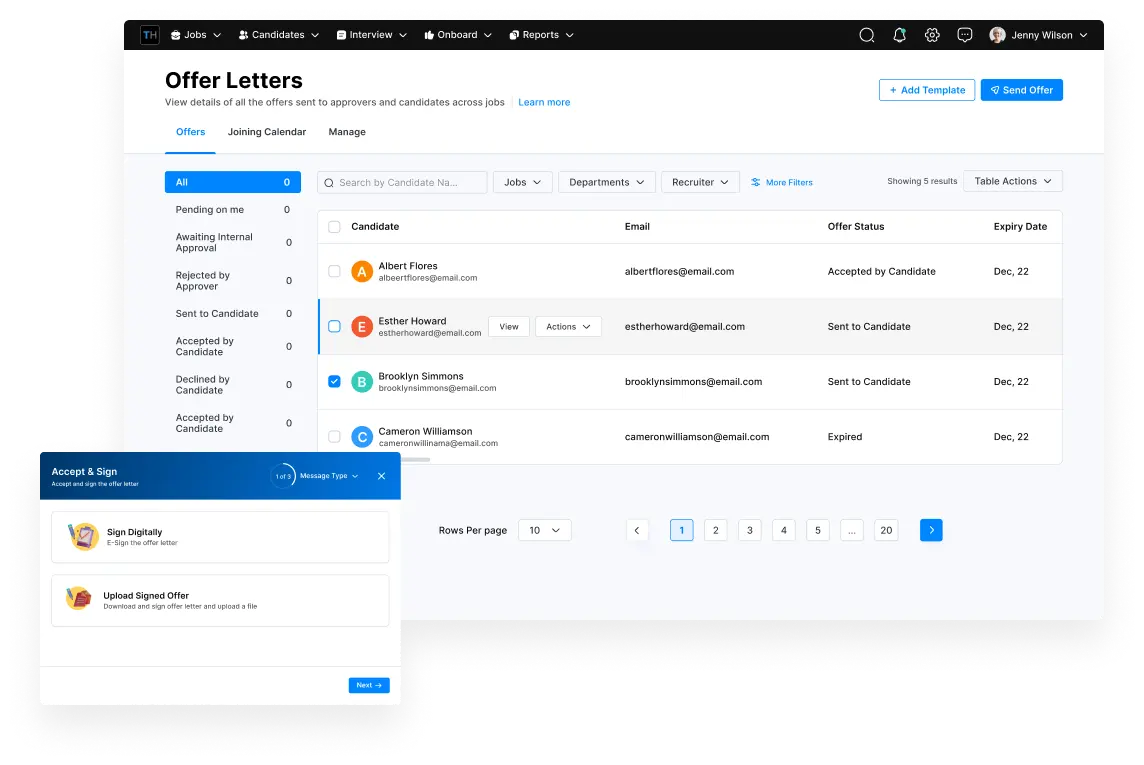 Recruiting Analytics
TurboHire tracks every activity of every stakeholder involved in recruiting. This enables organizations to manage the audit trail of various different activities.
It provides a robust reporting library out of the box. Further, the custom report builder enables organizations to build advanced reports. Finally, the reports can be viewed together in a form of an interactive dashboard.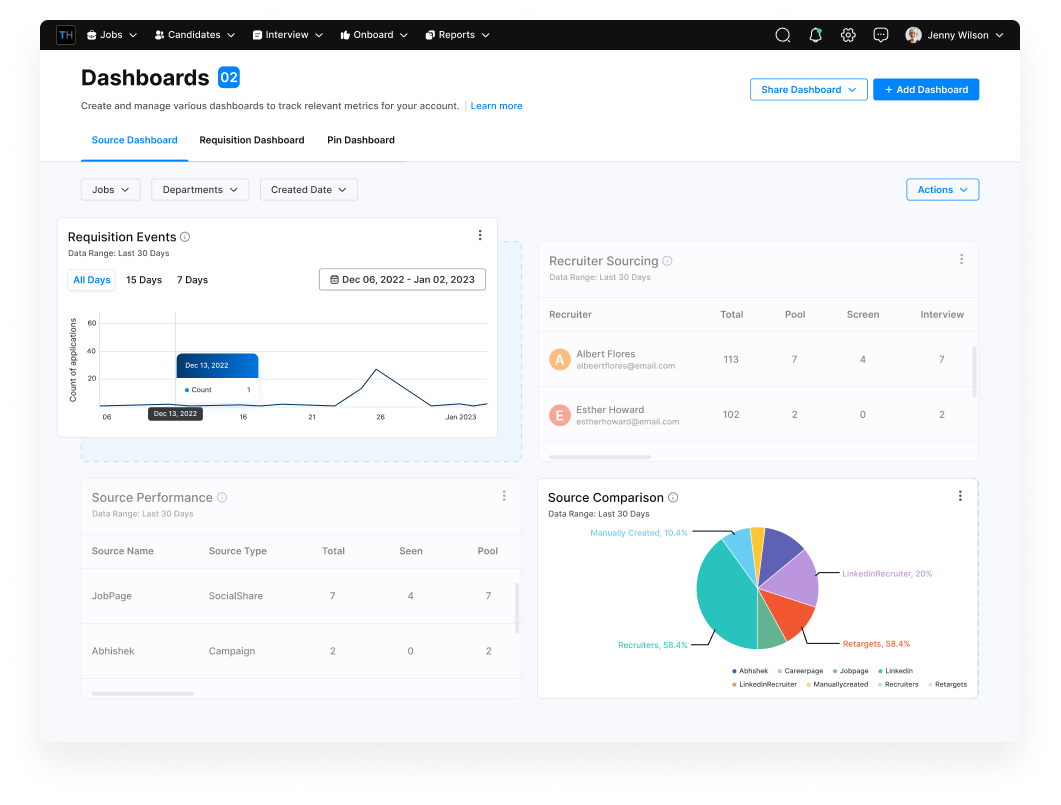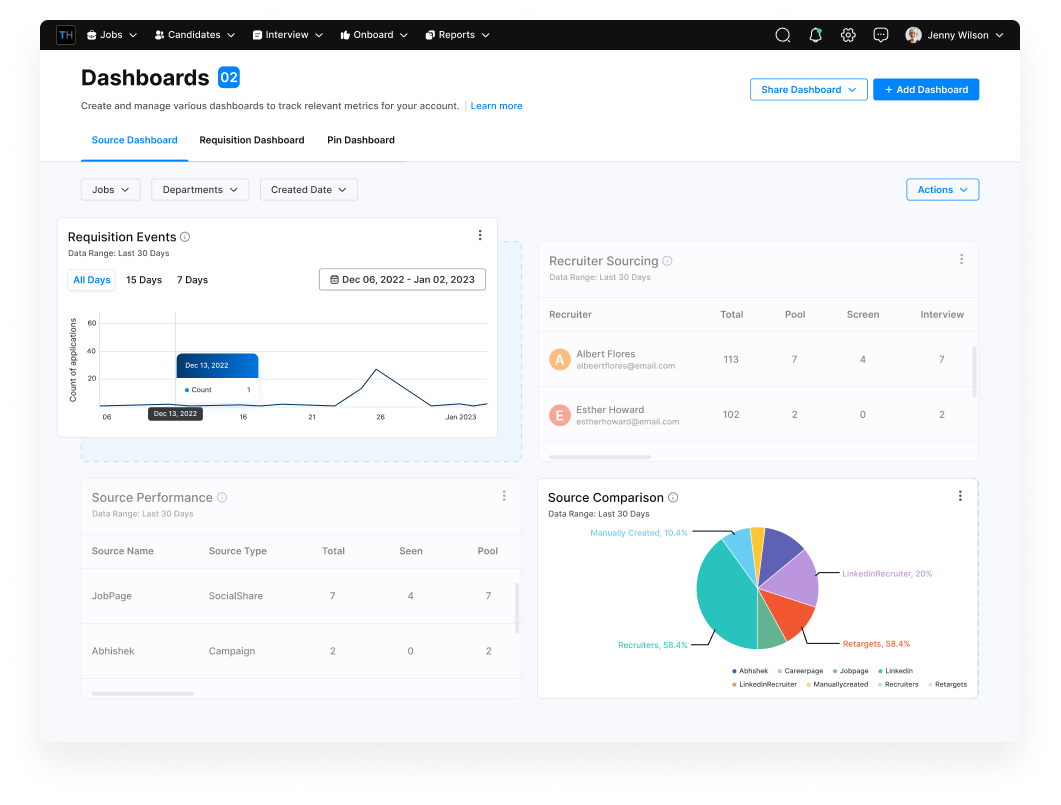 Streamline your hiring with us. Save
69% time and 23% cost.