Talent Screening
Unleashing the Power of AI & Automation to
effortlessly discover the best talent
Simplify candidate selection through resume parsing and AI scoring, manager approvals, and pre-screening assessments.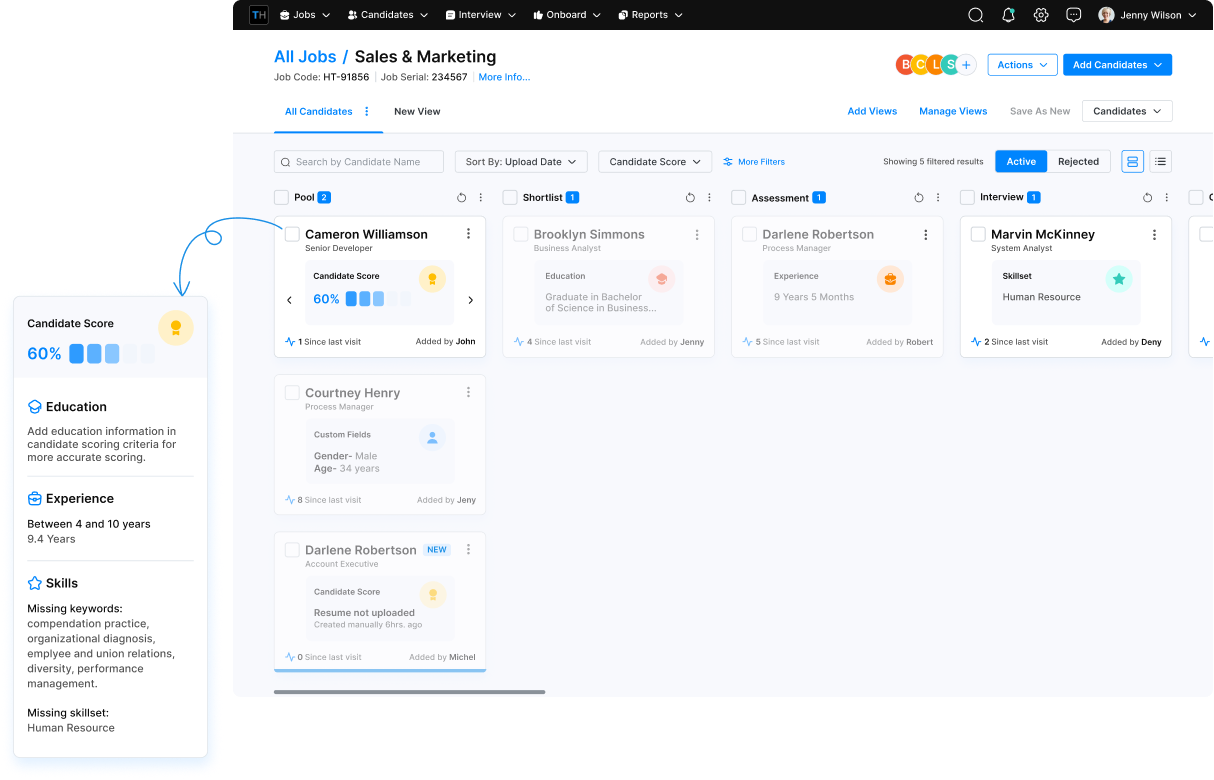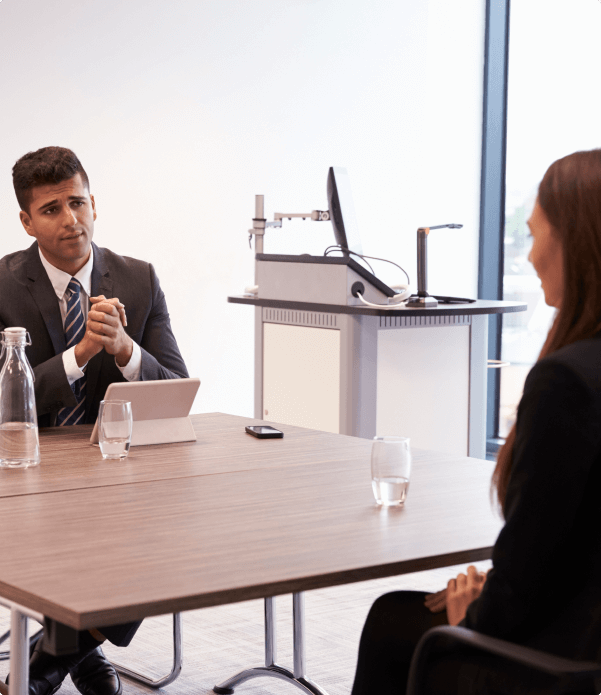 Talent Intelligence For Screening Candidate
Do you find yourself struggling to sift through countless resumes to find the ideal candidate for your open positions? With TurboHire, you won't have to anymore. Our cutting-edge technology parses every resume into smart cards, allowing you to filter candidates based on years of experience, previous roles, skills, and more.
TurboHire takes things a step further with AI-generated scores, which automatically sort the best candidates to the top of the stack, making the selection process a breeze. Additionally, it helps you obtain approvals from hiring managers on shortlisted candidates and streamlines pre-screening assessments, saving you valuable time and effort.
So why wait? Give TurboHire a try today and take the first step toward finding the perfect candidate for your organization.
Here are some of our highlighted features
Explore Other Product Modules
Streamline your hiring with us. Save
69% time and 23% cost.