Committed to performance,
flexible on criteria
Start Free
No credit card required
Cancel anytime
List of the Features

Pro

POPULAR

Premium

Enterprise
Build an intelligent discovery process that helps you find best candidates for every job

Streamline the entire recruitment from requisition to offer with the power of AI and video

Win with customizations and supporty along with unlimited usage
Get Matched

Allow candidates to find jobs on careers page easily

Candidate Scoring

Rank candidates based on given job profiles

Resume Parsing

Autofill canddiate information from resume

Similar Candidate

Easily find candidates similar to your ideal candidates

Social Search

Get all the social profiles of candidates in a single click

Contact Enrichment

Get email and phone number of candidates from LinkedIn profiles

Data Enrichment

Add meta-level information like industry, college tier etc to resumes

Custom Skillsets

Build customized skillsets for your organization
Interview Scheduling

Effectively schedule interviews and track status

Scorecards

Get candidate feedback from interviewers effectively

Evaluation Reminders

Automatically nudge interviewers to submit feedback

Meet, Zoom, Teams Integrations

Conduct interviews in platform of your choice

Calendar Sync

Automatically sync calendars of interviewers

Interview Reports

Easily measure the effectiveness of your interview process

1-way Interview

Utilize the recorded interviews to automate phone screening

Automated Scheduling

Allow interviewers & candidates to find slots themselves
Social Job Share

Easily share jobs on social media from the platform

Email Tracking

Track the email opens and link clicks by candidates

Enquiry Forms

Collect information from candidates using forms

Employer Branding

Utilize your own brand assets in emails and forms

Email Templates

Customize email templates for mulitple use-cases

SMS & WhatsApp Marketing

Send nudges to candidates over whatsapp & sms

Custom WhatsApp Template

Customize the whatsapp & sms templates
Internal Job Posting

Set-up a portal for easy visibility of internal jobs to employees

Referral Jobs

Set-up a referral board for employees to submit candidates
Job Management

Manage various jobs and find best candidates

Careers Page

Set-up a careers page for building a company branding

Email Management

Communicate with candidates in bulk

Job Boards

Utilize the marketplace to source candidates from job-boards quickly

Assessments

Utilize the marketplace to send assessments to candidates easily

Collaborative Hiring

Collaborate with your team members to close positions faster

Chrome Extension

Chrome extension to easily source candidates from LinkedIn and other website
Vendor Portal

Allow login access to vendor to submit profiles and track status

Sharing Permissions

Customize the permissions to vendors

Duplicate Prevention

Configure your duplicate profile submission settings easily

Info Forms

Allow vendors to submit additional information
Hiring Manager Portal

Allow hiring managers to easily create requisitions

Approval Workflows

Easily set-up the requisition approval workflows

Automated Approval

Automatically trigger correct workflows based on parameters

Ideal Candidate Definition

Allow hiring managers to define the ideal candidates

Interview Approvals

Easily get approvals from hiring managers for interviews
Offer Templates

Create & manage multiple offer letter templates

Approval Workflows

Set-up effective approval workflows for releasing offer letter

Candidate Signature

Allow candidates to accept offer and provide sign digitally

Onboarding Forms

Create onboarding forms and collect relevant documents

Offer Reports

Get effective reports for offer letter and compensation

Salary Calculator

Use calculated fields to automatically break up compensation under components
Report Library

Use calculated fields to automatically break up compensation under components

Custom Report Builder

Utilize a rich library of pre-built reports to generate insights

Insights

Build your own reports using the report builder

Dashboards

View selected reports in a single dashboard
Training Guides

Share your reports & dashboard with others easily

Role-based Access

Train your teams using the effective training guides

Teams & Orgs

Control access to right information to every member

Custom Deployment

Set-up teams and org structure for better collaboration

Custom Templates

Deploy TurboHire on your own domain address

Multi-geo accounts

Get multi-geo deployment with easy user access

Integrations

Integrate your existing systems with TurboHire
Not sure which one to pick?
Let our Product Specialists help you pick a perfect plan according to your budget and requirements.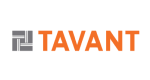 Frequently asked questions, answered
If I add a payment method during the free trial, what happens to my remaining free trial days?

If you add a valid card while you are still in your free trial, you will not lose the value of the days you have left. You will be billed once the remaining days are over.

What happens at the end of my free trial?

At the end of your free trial, you will have to enter a valid payment method and will be charged based on the plan and you selected. After signing-in to your account, you will have access to your data again.

What features are available during my free trial?

During your free trial, you will have access to all the features that are provided by the TurboHire platform.

Do I need a card during my free trial?

No. You won't need a card during your free trial. You will have access to all the features that are available in the basic package.

Do you offer a Free Trial?

Yes. TurboHire offers a free trial after understanding the needs of the user. Request a demo to see if you are eligible for a Free Trial. A Free Trial period will be set, and You will be given access to all the features provided by TurboHire platform. We want to make sure that you can get TurboHire working to your satisfaction before we ask you to pay.
How can I get a refund?

You can cancel your subscription at any time, but we cannot issue refunds or credits for partial use of service or the amount of time left in your subscription.

Do you have any contracts or cancellation fees?

No.We do not have cancellation fees or contracts. You can cancel whenever you want. If you cancel, you'll be billed for the current period, but you won't be billed again.

Can I import my existing candidates to TurboHire Platform?

Yes. In Addition, TurboHire offers rich tools to extract resumes from your inbox and other databases. Contact us for more details.

What happens when I request a demo?

The request a demo button redirects you to a Contact Us page where you fill in your details for us to communicate. Once this is done, our team will get back to you and provide a demo of all features and solutions.

Will I be charged a setup fee?

Yes. There is a one-time setup fee for any of our plans. Your account will be ready to use as soon as the process is complete.

What onboarding services does TurboHire provide?

Set-up process is easy, and you can be up and running in a few days. You'll be guided through getting your TurboHire account running through video tutorials and consultative calls with our Customer Service team to make sure you are making the most of your new products.

What languages are supported?

English

Why should I switch to TurboHire when email and spreadsheets are free?

TurboHire saves time and money. Our products are a centralized location where you can store all important job and candidate information. You can automate time consuming and redundant tasks and easily review recruiting tactics that may or may not be working. It integrates with other HRMS tools you may be relying on and improves the job efficiency of you and your department.

Who are typical TurboHire users?

The TurboHire products can be used throughout your organization. HR departments are the main users as they are responsible for most of the recruiting process. But other team members are often given limited-privilege roles in the system to improve the interview management and feedback process.

What type of payment do you accept?

We accept Visa, Mastercard, Discover, American Express, and PayPal. At this time, we only accept payments online, so we will not be able to accept purchase orders over the phone. All payments follow INR or USD pricing.
Can we have a dedicated Account Manager?

We take care of every customer through our ticketing systems. Depending upon subscription chosen, we may provide a dedicated Account Manager to support you.

Who do I contact for support?

We are here to solve all your queries. If you face any difficulty while using the platform or If you have questions about TurboHire or the signup process, you can email us at support@alpha.turbohire.co

What level of support do you offer?

We have a variety of support options available to our esteemed customers. Support can be found via Frequently Asked Questions, telephonic & email support, and video tutorials. We also help every new customer with onboarding events to help speed up your learning about the tool and address any initial questions you may have.

Who owns my data?

You do! It's your data after all! We want you to be with TurboHire because you love using our product, not because your data is stuck in it. You can export all your information from our platform any time you need.

Is my data safe?

Yes, your data is 100% safe with us. The safety and security of your data is our #1 priority. That's why our facilities feature stringent security and monitoring systems. We use industry standards to keep the data secure. Our robust network security system employs the latest encryption and intrusion detection/prevention technologies.