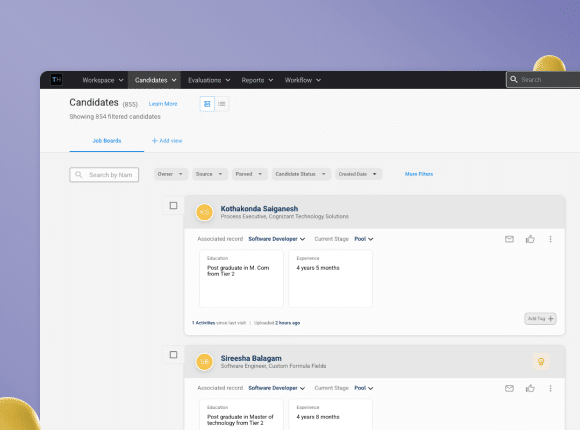 Applicant Tracking System
Our Applicant Tracking (ATS) helps recruiters create job boards, screen candidates, track hiring progress, collate data, and make recruiting intelligent.
Problem
Most hiring managers receive 100s of resumes per job opening. Going through them manually has become a waste of time.
How we solve
Our ATS is specifically designed to scan resumes leveraging machine learning by impersonating an unbiased human thought process.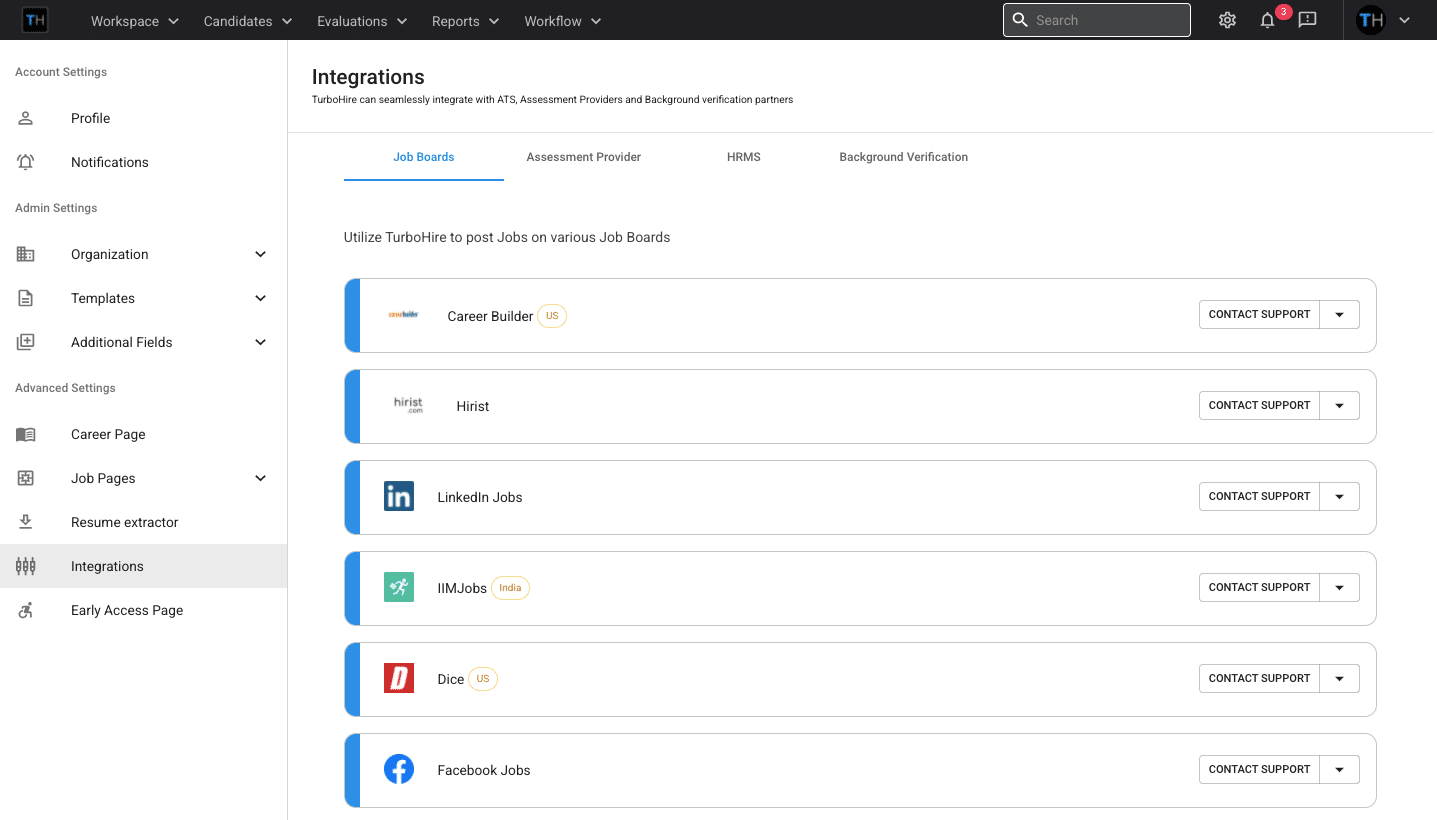 Integrations
Integrations ensure it's easily configurable to connect TurboHire portal with applications and softwares that can further facilitate the hiring process.
Problem
From screening, to evaluation, to interviewing, to onboarding, recruiters were once used to being constantly surrounded by manual work which is time consuming.
How we solve
Make your recruitment more efficient and less painful with 35+ integration suites. Utilise pre-integrated systems for emails and video conferencing.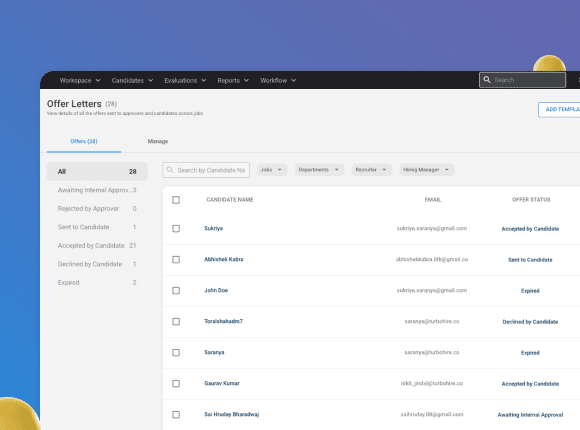 Offer Management
TurboHire's offer letter module automates the processes involved in the final stage of hiring, right after a candidate is selected and before they are onboarded.
Problem
Creating, releasing and getting offer letters signed can get tedious; one frivolous mistake might mean repeating the whole process.
How we solve
TurboHire helps recruiters by not only automating the offer letter process but also with live status updates of the offer letter.
Referrals
Referral is one of the most effective and trusted means of the recruitment process and an internal method for finding job candidates. It's secure and trustworthy!
Problem
When hiring without referrals, the offer acceptance to joining rate is a lot lower, which means increase in the average time to hire.
How we solve
Our referral program allows recruiters to source candidates by allowing existing employees in an organisation to refer candidates from their networks.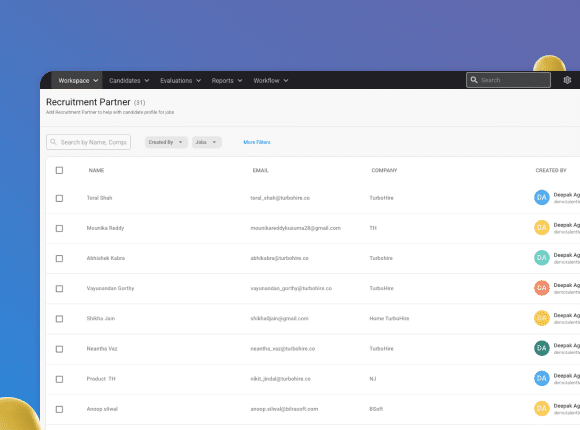 Partner Management
Hiring is a difficult task when it involves the alignment of various stakeholders in screening, approving and interviewing a candidate.
Problem
Do you find it difficult to communicate with hiring managers in order to identify current and future job requirements?
How we solve
Determine optimal job boards, create careers pages and utilise social recruiting tools as sourcing strategies, without compromising on internal communication.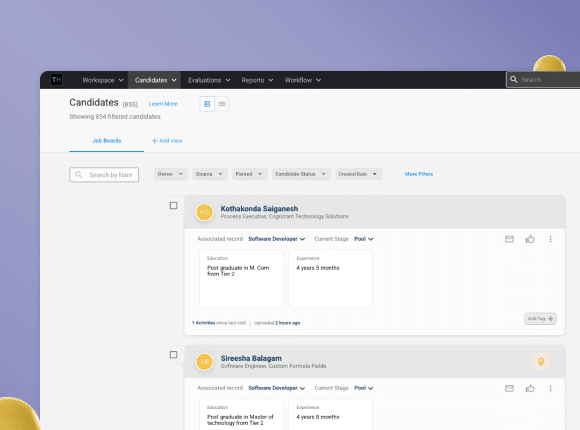 Candidate Assessments
Assessments are tests or exercises that candidates should complete to proceed further in the hiring process.
Problem
As a recruiter, you need to have a reliable candidate assessment process allowing you to screen applicants quickly, fairly, and effectively.
How we solve
With TurboHire, conducting assessment is not just easier but recruiters can shortlist candidates who perform above the acceptable standards.
Transform your recruitment: One hire at a time
Bring a change in your recruitment strategy and process today that can yield you a much higher ROI. Don't take our word for it, hear from our customers. We have been rated highly by customers for Ease of Use, Quality of Support, Ease of Setup.
Trusted and loved by recruiters globally
Explore our other solutions