Let's Give You A Free Demo Of TurboHire
5000+ Recruiters Trusting Us
In a live demo with us, you will get to learn how to use TurboHire to make the right hiring choice for your organization. One of our representatives will schedule a virtual meeting to give you a demo of our platform, based on your interest, requirement, and choice. Recruiters around the world are recommending us for:
ISO 27001:2013 certified to provide the highest level of security to customers data
Saved 10K+ hours in hiring time so far
Saved $2M in hiring cost so far
3 months payback period, resulting in 2000% ROI over 5 years
50K+ quality candidates shortlisted
Assured hiring quality improvement of 5x
Get a Free Demo of TurboHire's Recruitment Software
TurboHire is an award-winning recruitment automation platform that helps you with end-to-end recruitment. Currently being used by over 85+ companies and rated highly by G2, TurboHire is a momentum leader in the recruitment space.
What to expect in the demo call:
Discussion on your current hiring process & challenges

Live demo overview of TurboHire software

Brief verview of suitable pricing plans

Plan of next steps of engagement
GET A FREE CONSULTATION & DEMO
+1-909-698-5002
+91-9967494365
GET A FREE CONSULTATION & DEMO
+1-909-698-5002
+91-9967494365
Some of Our Most
Loved Features
TurboHire provides you with an intelligent, smart, responsive end-to-end hiring solution. Source your candidate pool, attract shortlisted candidates, and convert them to your next hire on an easy-to-use applicant tracking software:
"TurboHire has applied the best insights and come up with a simply stunning solution that will leave your recruiters wondering why they waited this long to try it."

"TurboHire is an intelligent recruiting tool that adds immense firepower to the recruiter's daily workflows and optimizes the efforts of hiring managers withcustom reporting."

"TurboHire has improved the interviewer and candidate experience.The hiring quality has seen a consistent rise, and we have reduced the dependency on recruitment consultants to a large extent."
Transforming The Hiring Processes at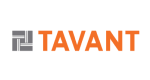 Consistent High Performer Across Seasons
Awards and accolades are recognition from the world of
TurboHire being one of the best Applicant Tracking
Systems out there
Great Customer
Support Is
What We're About
Recruiting platforms
have been boring,
not anymore
Built for
human-machine collaboration
in recruitment
Committed to quality
performance. Always.
Projected Global
Intelligent Market
Leader by 2026.
Staying ahead of
the curve, one hire
at a time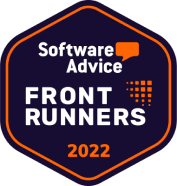 Recruiting Agency Software
in 2022
We are one of the Top 50 HR
Products of 2023!
Feel Free To Contact Us
India Office
T-Hub Foundation
Knowledge City, Ranga Reddy District
Hyderabad, Telangana – 500081
+91 98180 05830