Recruiting Analytics
Get The Guess Work Out Of Recruitment
& Unlock Powerful Insights
Track all recruiting activities across every stakeholder
and utilize a custom report builder to gain better visibility into your recruitment process.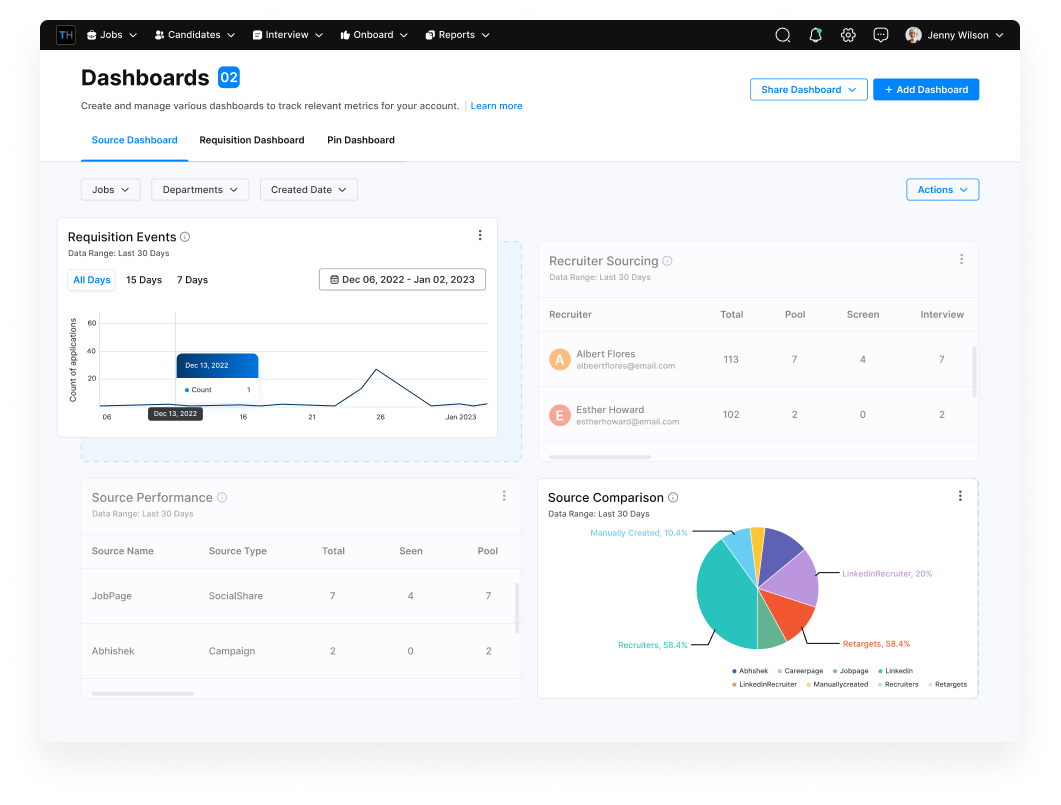 Advanced Recruitment Analytics and Reporting
Revolutionize your recruitment process with TurboHire's comprehensive activity tracking. Stay on top of every stakeholder's involvement and effortlessly manage your audit trail.
But that's not all – our powerful reporting library comes standard, and with our custom report builder, you can easily create advanced reports tailored to your needs to generate insights or identify bottlenecks.
And with an interactive dashboard to tie it all together, gaining insight into your recruitment pipeline has never been easier. Take your hiring game to the next level with TurboHire today!
Here are some of our highlighted features
Explore Other Product Modules
Streamline your hiring with us. Save
69% time and 23% cost.