In an era where almost all of the processes are AI and data-driven it is essential to upgrade to newer and better solutions that provide a smoother workflow. GreyOrange was one of the companies that wanted to explore some great automation solutions that could ease their hiring processes. TurboHire provides one such solution to our customers who are in the exploration of ATS platforms that not only ease out finding candidates but also hiring them becomes a much simpler task.
With the solutions being put forth to GreyOrange, we are now elated to announce that GreyOrange is now one of the prominent customers here at TurboHire.
About GreyOrange
While humans are an integral part of the process, there are too many processes that end up becoming dependent on human strengths. To ease out this process, GreyOrange provides robotic automation solutions which help automate a lot of processes that might have otherwise taken a lot of time. With a deep understanding of how people and robots work together to fulfill various demands, GreyOrange allows for a specialized solution for companies looking after automation in processes.
What is a robotics automation solution?
A robotic automation solution is a software technology that involves building, managing, and deploying robots to emulate activities that are done by humans. Just like humans, robots have the capability to understand what is displayed on the screen, navigate through systems, and identify and extract data apart from performing other wide ranges of activities.
One of the major advantages of robotics automation solutions is that robots get the processes done at a faster rate than humans, which allows for a better bandwidth for people to work with. Robotic automation also further streamlines workflows, which ensures that the organization gets more profits, and gets a flexible yet responsive environment. It also helps in increasing customer and employee satisfaction and high productivity by removing mundane tasks from workflows.
Advantages of using TurboHire as a recruitment automation platform
GreyOrange was in constant search of an automation platform that would help them automate their hiring process and remove all of the simple tasks from an HR's schedule. This idea of simplifying tasks and putting forth a more strategic and creative front was then proposed by TurboHire which helped not only automate the hiring systems, but also help GreyOrange get a lot of benefits from the same.
Here are some of the benefits that GreyOrange will get while using TurboHire:
1. Time-saving
By using TurboHire's recruitment automation solutions, GreyOrange can ensure that a lot of time is saved especially in tasks that require minimum manual effort such as resume selection. Scanning through multiple resumes and selecting the right resume can be time-consuming, however, with TurboHire, it is possible to save time by automating the selection of resumes that are an ideal match.
2. Increase in productivity
With more focus on the strategic and creative front, HR professionals can bring in more innovative ideas that will help boost productivity within the organization. Workflows will also be devoid of any bottlenecks and hence providing a smoother workflow.
3. Major savings in cost-per-hire
Cost-per-hire is a major concern when the hiring stage is ongoing. The costs, however, reduce significantly when a recruitment automation solution is included. This allows for better cost savings not only per hire but for the overall organization.
Plans provided by TurboHire
TurboHire provides three major plans to its customers and can be provided as follows: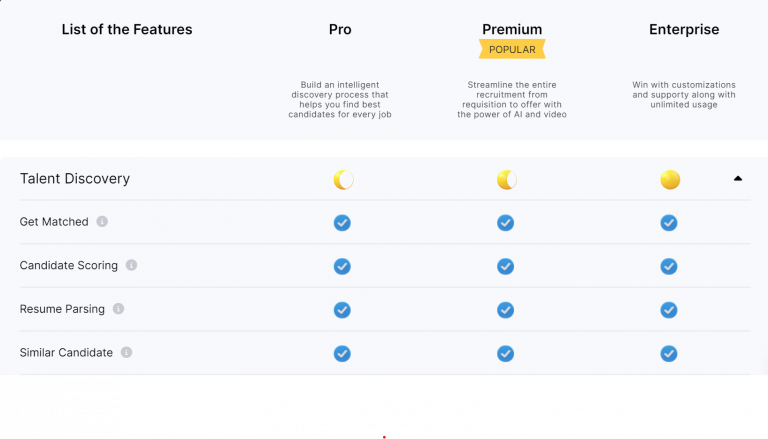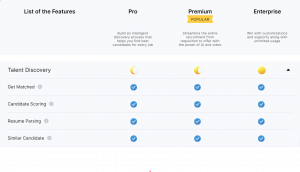 To know more about these three plans and how to acquire one, you can check out here.
Conclusion
With recent data-driven technology playing a major role in various sectors, it is time to take up recruiting to a new level. With the help of recruiting automation solutions, it is possible to not only take your recruitment processes to a new level, but will also provide a push to your employees to work towards the advancement of the organization.