While most companies might have high talent standards they are often challenged by limited resources, along with this recruiters are also needed to move quickly when it comes to hiring the right candidate for the company. If the hiring process is not conducted efficiently there is a high chance of losing out on the right talents. However, with the help of background verification, it is possible to move quickly while also ensuring the quality of candidates. Now get to know how to use background verification with IDfy and Millow on TurboHire which will not only help hire suitable candidates but also at a better speed. 
What is background verification?
Background verification is said to be one of the most pivotal processes in an organization, especially when it concerns hiring a new candidate. It is a method of checking the applicant's background to check for their credibility and to cross-check their references. Especially with a lot of candidates adding fake information to their profiles, background checks have become more than essential nowadays. 
About IDfy
IDfy aims at providing a unique ID that will help get all verifications and checks done. With 10+ years of journey in the industry of background verification, IDfy provides services such as candidate verification, user verification, employee verification, and partner verification. All of these solutions help recruiters to verify the details of not only the candidates but also of other partners, or vendors who would like to be a part of the organization. 
About Millow
Millow is an organization that aims at providing trust solutions to society and enterprises. Millow majorly provides services in the area of background verification processes in India. They believe that the verification process followed in India has a lot of loopholes and there needs to be an overall improvement in the way the verification of backgrounds is performed. This is exactly why Millow started providing intelligent background screening tools that help eliminate any sort of bad hiring decisions. 
Using IDfy and Millow to verify a candidate's background
In order to use IDfy and Millow to verify a candidate's background, you can simply use your Turbohire account and log in to get the integration availed. The following steps can be used: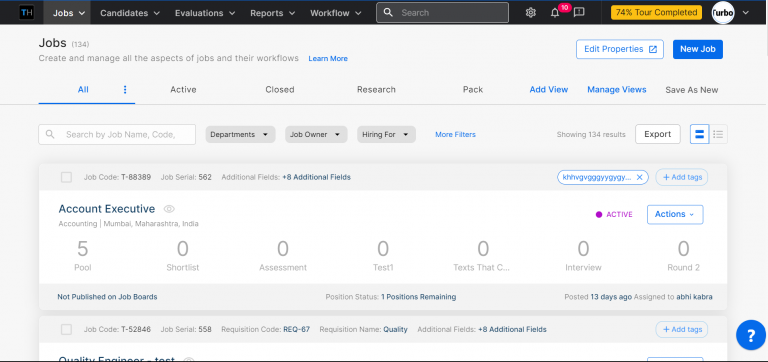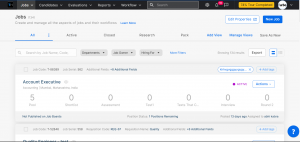 Now go to the setting tab displayed on the navigation bar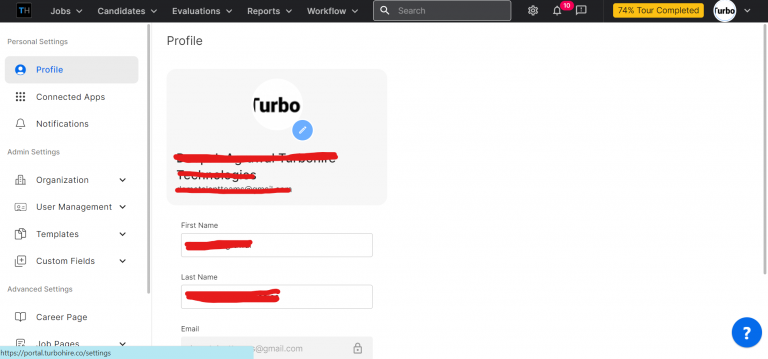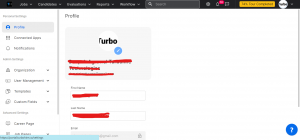 Select integrations from the list of settings provided on the left-hand side of the page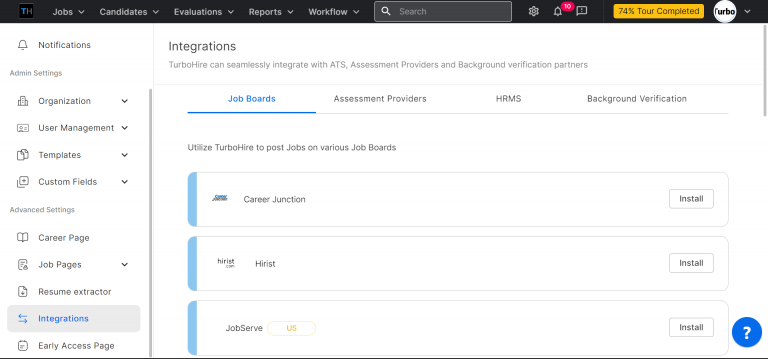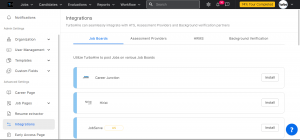 Now select the background verification section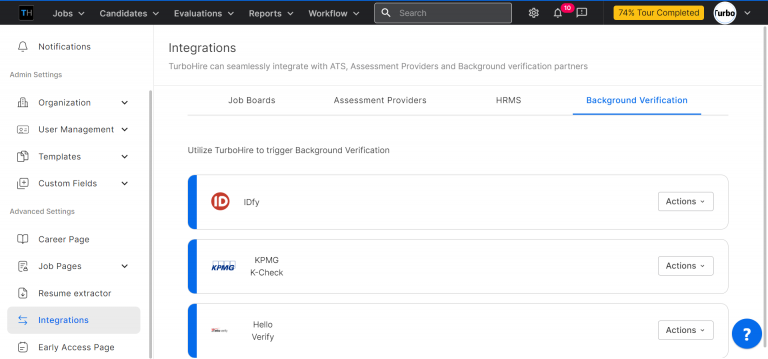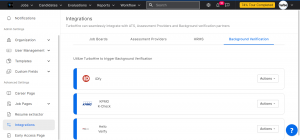 When you select the actions drop-down list, you will get various options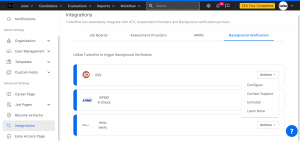 Now all you need to do is enter the details such as your login ID and password on either IDfy or Millow through which you'd like to get your verification done. 
By following these steps you can easily integrate your TurboHire account with either IDfy or Millow. 
Benefits of using background verification via TurboHire's integration
There are numerous benefits when you use background verification via TurboHire's integration and some of them can be listed as follows:
Recruiters can improve the quality of hire

Integrating with background verifications has become easier which means there is no need to search for third-party verification companies. 

Reduction of negligent hiring risks

Improved workplace safety and a better work environment. 

A low number of employee turnovers and retaining of employees in the organization. 
Final words
With all things being considered, it is important to be thorough in both the screening and the entire hiring process. So unless you'd like to get workplace security compromised, it is always in the best interest of the employees to get background verification performed. Especially now that you know how to use background verification with IDfy and Millow on TurboHire. Needless, to say it also helps in the best decision for both the company and the employee's well-being.