In Picture [from Top Left]: Nitin Soneji, Abhishek Kabra, Rakesh Nayak, Sunil Roger, Zunuca Baruah, Gaurav Kumar, Deepak Agrawal, Aman Gour, Kuldeep Rathod
We are super excited and equally thrilled to announce $1M seed funding led by Pentathlon Ventures & a series of seasoned entrepreneurs from the industry, to improve the brand's global presence while also deepening the algorithms to make the process of hiring better, more intelligent, and smarter for you.
TurboHire is not just a product or just another brand. It is a living breathing entity being given life by the hard work put across by each and everyone associated with us. This includes our customers without whom we are absolutely incomplete in our journey, a budding team of dedicated professionals who work tirelessly to deliver the best value for TurboHire, the advisors who have always guided us in the right direction, and our investors who showed faith in us and believed in our vision.
What is the Vision of TurboHire?
Enable Better And Faster Talent Decisions With TurboHire
Recruiters and HR Professionals can leverage the power of AI through data-centric tools that will help them source, screen, and hire the best talent.
At TurboHire we have spent a lot of time understanding the AI recruiting tools landscape to find the best vendors, the uses cases that make sense, and how to reap the highest level of benefit when you implement artificial intelligence in your recruiting process.
Quotes From TurboHire Founders On Funding Raised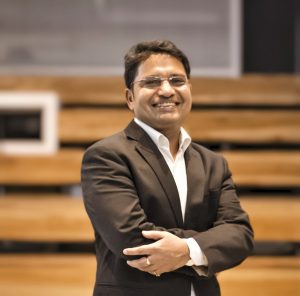 "More than 2 years back, we took a path less-traveled. With Augmented Intelligence, we tried to think-afresh and think-bold to make an impact on the massive Recruitment Industry – an industry that has an impact on everyone. The TurboHire Team of high-caliber and highly passionate people worked on every bit of Algorithms till it bent down to the will of being a customer-friendly solution. The burn created fire, fire created light, and "light" got noticed. We are proud to announce our funding led by Pentathlon Venture Fund, Kia Ora Ventures, and some exquisite entrepreneurs. This funding will help Turbohire to make the light of Augmented Intelligence illuminate the Talent Industry and steer it in the right direction across the globe."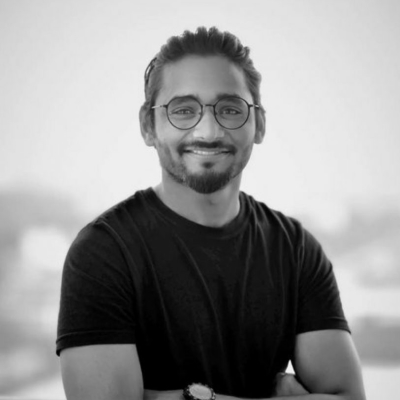 "What we thought would just take months, took a year. And when we thought that we were done, we came out stronger. Pandemic has been a challenge to many businesses, and we have cut very close at TurboHire ourselves. More power to the ones still giving their best every day. We at TurboHire are excited about raising our first round of funding of $1million for solving a very complex problem in the job industry. TurboHire isn't just a product; it isn't just a brand; it is a group of super-passionate people coming together to operate at their best to deliver value, every day."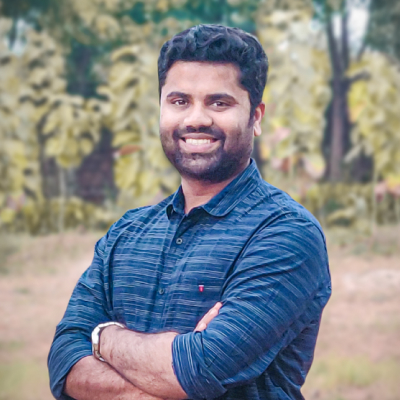 "Customer centricity has not been just another term for us at TurboHire; it has been at the core of everything we thought of and designed since the beginning. The goal was always clear – to bring value to our customers, the industry, and the recruitment ecosystem. Now that we have closed our first round of funding of $1M, I can only feel thankful for the journey it has been, including all the road bumps along the way that only made us stronger, for our customers for their belief, support, and most importantly feedback, and for the super talented team at the TurboHire which makes it all possible, every single day! The 90s kid in me cannot help but feel like being in a movie of those days, there are all the twists and turns, ups and downs, and the movie now seems to have come to an end but only to hint towards the beginning of a new chapter. So, here's to the new chapter ahead!"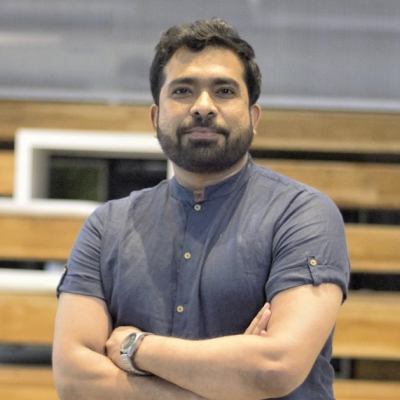 "I am beyond excited to announce that we have raised our Seed funding of $1M to continue to drive revolutionary changes in the Recruitment Industry. Excited to have great investors led by Pentathlon Ventures to realize this mission. We're onto a great momentum, and looking to hire a team in Tech, Customer Success, Sales, and Ops to be part of our journey. Looking forward to a very strong 2021."
"Hiring has been a time-consuming and costly process. With AI augmentation and human-machine collaboration, we, at TurboHire, are making the hiring process simpler, faster, and better. While it's no secret that Machine assisted intelligence improves the decision making process by making all the relevant information readily available, and also makes it faster and void of any emotional bias, creating a solution that seamlessly integrates technology with the industry's needs is a daunting task nonetheless. We are thrilled to announce $1M seed funding led by Pentathlon Ventures, seasoned entrepreneurs themselves, to improve our global presence while deepening our algorithms to make the hiring process smoother."
To learn more about the Team, go to https://turbohire.co/about-us/
Pentathlon Invests In TurboHire

It is a matter of great respect and pride for us that TurboHire has raised $1Million in seed funding led by Pentathlon. In laying the foundation of our new association and opening a new chapter, here's a welcome note for Pentathlon VC. We will share with you our understanding of why this partnership is significant to us, with a brief about them to begin with.
Pentathlon Venture
Pentathlon is a Limited Liability Partnership firm consolidated on 21 January 2020, based out of Pune, Maharashtra. Assigned Partners of Pentathlon Ventures are Gireendra Kasmalkar, Shashank Deshpande, Saurabh Lahoti, Madhukar Bhatia, Hemant Joshi, and Sandeep Chawda. They are a pure-play technology focused Venture Fund and Scale-up Accelerator based out of India. The fund lives by the mission of being a bridge between Angel round and Series A+ rounds in the journey of a startup.
The team of managing partners is driven by the philosophy of providing startups with active mentoring and coaching in their journey to scale their venture. Needless to say, this comes from the first-hand experience of establishing and scaling multiple entrepreneurial companies.
How Would This Funding Help TurboHire?
TurboHire is growing 70% month on month with 75% of our users recommending us to others. This funding will be used for growing our team and our product, as well as for our sales and marketing efforts and making our infrastructure even more reliable. We've chosen investors who understand our B2B focus, the long-term platform play, and appreciate the need for consistent marketing and customer acquisition spend.
Also, product development is a core focus for us. We want to keep building more versatility in our product and more advanced metrics for candidate screening. We're always looking for talent in our technology team. Aside from this, we're looking at growing and improving our customer support team.
Why Did Pentathlon Ventures Invest In TurboHire?
Investor Fit
TurboHire's association with Pentathlon Venture is the ideal example of ambition meeting scalability. Here's a breakdown of it:
1. VC Fund For The Entrepreneurs, By The Entrepreneurs
Pentathlon fund management team is run by serial entrepreneurs with an impeccable track record. They believe in playing an active role in mentoring portfolio companies with insights and expertise from their entrepreneurial journey.
2. A Bridge Between Angel Investment And Series A
Pentathlon has chosen to invest in companies that have achieved product-market fit with some initial custom traction. Their team helps with effective scaling of the venture and leads to further rounds of growth funding as our venture evolves.
3. Global Transformation
Pentathlon team would love to bring a company's insights and experience to prepare the product and company towards having a wholesome global play wherein they have seen tremendous value unlocking for companies.
4. Unique Methodology To Groom Enterprises
Helping entrepreneurs during their early stages to focus on the core values and success factors which could often get ignored while dealing with day to day challenges of the startup journey.
Above all, Pentathlon Ventures is a group of people who understand business and human-relationships. Having built successful companies before they know the secrets of global growth and while being considerate about the challenges of growing a business. A company is only as good as the people it keeps. In a brain-based economy, they have an exceptional combination of talents. They have the best team of Managing Partners and Advisors providing expertise, eco-system, and capital.
Most of their portfolio companies include business ventures. This is so as to support the growth and development of other entrepreneurs and thus live up to the phrase "Fund by entrepreneurs for entrepreneurs". Pentathlon Ventures have illustrated a "team player" attitude that sees consumer accomplishments as equal to individual achievement. They also have helped our company, advising with constructive recommendations and the appropriate level of guidance.
From Pentathlon on the funding 
"TurboHire stands out among Indian start-ups as they possess a strong DNA to scale. As 'founders turned funders' ourselves, we are happy to invest and be part of their growth story. The product and team possess a strong DNA of scale, and we hope to see them become the Talent Acquisition, Talent Discovery and Talent Intelligence platform of choice for companies around the world." – The Pentathlon Family
"We're excited about our investment in TurboHire. Organizations are looking for AI-based tools to simplify recruitment tasks. TurboHire has an AI-based Talent Discovery & Acquisition platform. Happy to be part of its growth story" – Hemant Joshi, Co-Founder & Managing Partner
From TurboHire Founders on the funding
"For mountaineering, one has to choose fellow mountaineers wisely. In Pentathlon Ventures, a fund by tech and global experience entrepreneurs who also have deep people experience, we found the fund what a deep-tech entrepreneurial team should really want. Thank you!" – Deepak Agrawal, CEO
"Red meets Blue (Pentathlon backing TurboHire) is a symbol for experience meeting ambition. TurboHire feels blessed to have Pentathlon Ventures as the first VC investor to be guiding us on the journey of building a $100 million business. Special thanks to Madhukar Bhatia and Hemant Joshi for being the guiding light sharing their experience at every step. 🙏" – Aman Gour, Co-Founder & CPO
We cannot wait to embark upon this new journey with Pentathlon Ventures and peak higher grounds.
Onward & Upward.
Thank You From The TurboHire Family
We are overwhelmed with all the love and affection received on our milestone. Stay with us as we look forward to shaping the Talent Industry in the right direction.