Established in 2017 and incorporated on March 12, 2019, TurboHire has come a long way from only 30 features to over 59 features as of 2022. The company has been a part of a high-end development and growth cycle that has been observed across teams. 
What do we offer?
TurboHire offers around-the-clock recruitment solutions that can take your candidates from "Hi" to "Hired" within the platform itself. We are known for our efficient recruitment automation system that sources, screens, assesses, and interviews candidates to make sure that your company hires the best talent. 
While providing the best hiring solution for recruiters around the world and improving the technology during every step of the process, our leaders have experienced immense professional as well as personal growth. 
On the occasion of TurboHire completing 3 years, we decided to reflect on what our leaders have learned in these past few years on this entrepreneurial journey of ours. 
"Entrepreneurship" What does it mean to you?
"At a macro level, if you think about it, we understand what is educational, it's about developing new skills or learning new skills. Also, we understand what is employment, employment is about leveraging the skills that you learn during your education and making a living out of it. 
Now if you think about entrepreneurship, it is actually the foundation of both of these things. It allows you to create new skills that can be learned and also provides an opportunity to apply those skills and obviously make a living out of them. 
So if you think about it entrepreneurship at a macro level is about problem-solving where we solve new problems that arise due to the ever-changing environment, maybe sustainability as it is now going on or you find better solutions to existing problems. 
For example, TurboHire is a better solution to your existing problem of recruitment. And that's where to me, entrepreneurship is about solving problems but not just any problem, but the problem that creates asymmetrical rewards for everyone involved, be it the users of the product, team members involved, or the investors. 
Entrepreneurship creates a foundation for better education, better employment while solving problems that matter."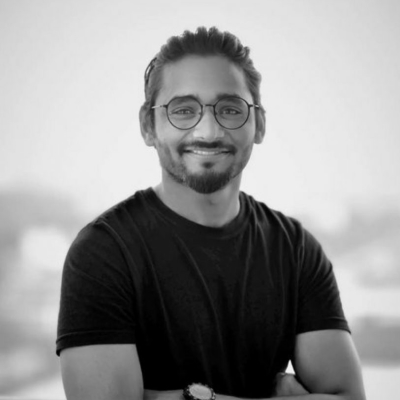 – Aman Gour, Co-Founder, Chief Product and Strategy Officer, TurboHire 
"To me, entrepreneurship means identifying a problem and thinking of innovative ways to solve it.
It is a way to enhance your thinking capability to solve problems for a larger audience.
As an engineer, my work was always been limited to segments of product building, but as an entrepreneur, I got a chance to own and build scalable products end to end.
As an entrepreneur, you are responsible for anything and everything which leads to an exploration of a variety of skill sets – marketing, sales, customer success, leadership, team building, and recruitment.
As an entrepreneur one can also expect freedom in work and an opportunity to grow exponentially."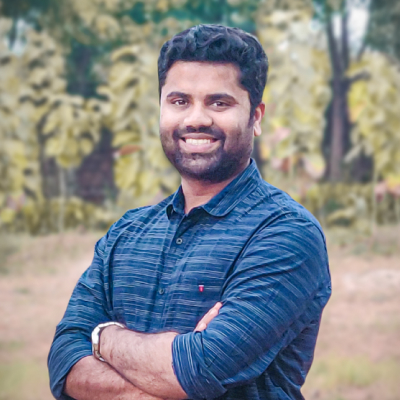 – Abhishek Kabra, Co-Founder, CTO, TurboHire 
"I believe that entrepreneurship is the most comprehensive form of engineering. To me, Engineering is the art and science of transforming an idea into reality. Like a concept to prototype. Entrepreneurship takes a step further to recognize that it's not enough to simply build a prototype. Entrepreneurship asks how we can create something valuable and sustainable in a way that is both technically, logistically, and commercially feasible."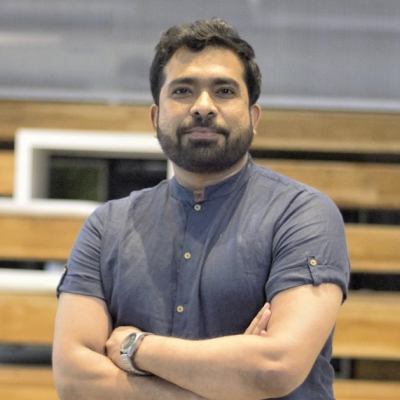 – Gaurav Kumar, Co-Founder, COO, TurboHire
"Entrepreneurship, in my opinion, is trying to solve some of the core problems in the world while being passionate about and driven by that goal and willing to face any setbacks that may come in the way."
– Rakesh Nayak, Co-Founder, VP of Engineering, TurboHire
Final Notes
In basic terms, the process of setting up a business is known as entrepreneurship. However, the process involved contains a lot of aspects where the entrepreneur experiences various kinds of emotions professionally and personally. It is a process that builds the basic foundation required for an individual to enter the journey of growth and success. 
There is virtue in learning and at TurboHire, we empower this virtue across all aspects of building the product. As Riddhi Sanghi, The Director, People Success, said "TurboHire is because of its people", we completely abide by this because our growth is equivalent to the growth of the people working here.
Read more about our journey: Mapping the Journey of TurboHire.
Read more about TurboHire from the CEO: Intelligent Hiring with TurboHire