On the 5th of November, a ceremony celebrating the seventh anniversary of T-Hub was conducted along with an award-giving ceremony. TurboHire is proud to announce that during this event, we were awarded the High Growth Startup award by KT Ramarao, the Minister of IT who was the chief guest.
About T-Hub
T-Hub, established in the year 2015, is an innovation hub and is one of India's leading pioneering innovation ecosystems. With a mission of enabling start-ups and empowering them, T-Hub has about 1800+ stakeholders involved both nationally and internationally. 
According to KT Ramarao, the T-Hub is truly an inspiration for global-level tech development from the country by bolstering and diversifying the economic foundation. KT Ramarao has also pointed out how T-Hub helps maintain the competitiveness of Telangana-based startups on a global level.
TurboHire awarded as the High Growth Startup 
During this auspicious occasion, TurboHire is delighted to claim that we have secured an award as the High Growth Startup. With just four years down the road, TurboHire has achieved this milestone and is still aiming at growing toward higher goals in the upcoming years. This award was presented to Deepak Aggarwal, CEO of TurboHire along with Aman Gour, Co-founder, Product & Revenue, at TurboHire.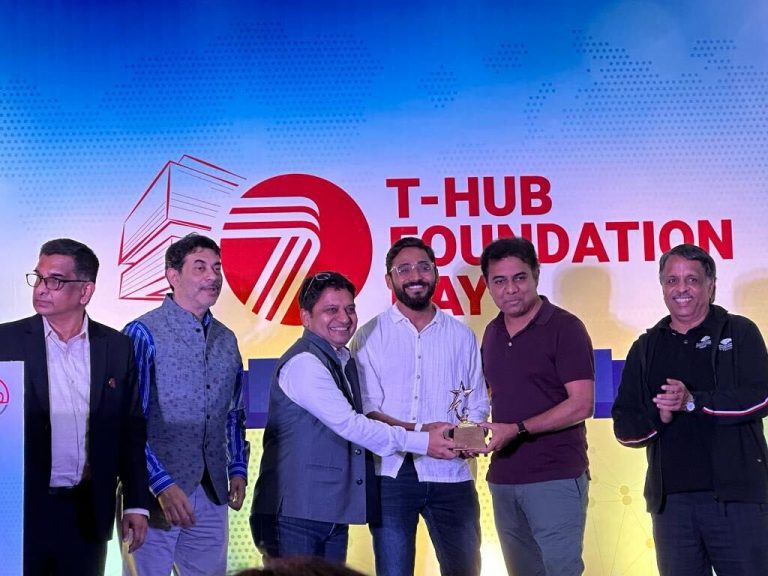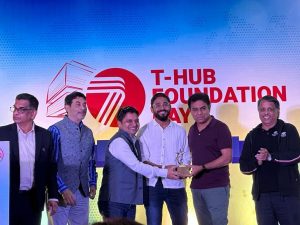 Deepak Agrawal on the award received by TurboHire
"Great moment for TurboHire on felicitation as 'High Growth Startup' in Hyderabad and Telangana by The Honorable Minister of Telangana, IT & Industries Minister, Shri K.T. Rama Rao, and Principal Secretary, IT and Industries, Shri Jayesh Ranjan. TurboHire with its AI-Powered Recruitment Automation platform is helping Enterprises across the globe with automation of more than 85% of manual recruitment activities."
Aman Gour on the award received by TurboHire
"It's been an honor for TurboHire to have been awarded High Growth Startup by KTR (Minister, IT). This is a huge recognition as we scale the Recruitment Automation Platform from India for the world. We worked hard to get the recognition but we would work harder to maintain the growth."
The future of recruitment automation & TurboHire
TurboHire aims to provide recruiting automation solutions globally and expand its horizons such as every recruiter would want to make use of simple-to-use solutions that make the daily recruitment process an easy task. 
We at TurboHire also focus on understanding our user's requirements and use our AI and automation solutions to solve problems within the recruitment processes. 
To know more about our awards and recognitions you can check out our Mapping the Journey section.