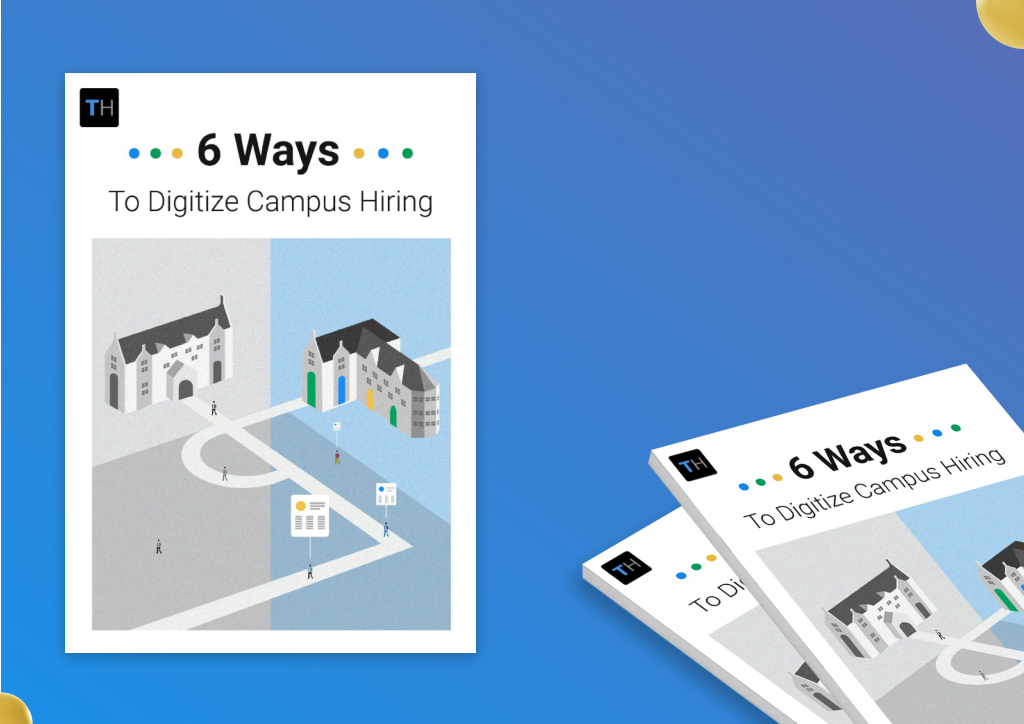 6 Ways to Digitize Campus Hiring
Forward-thinking businesses are undergoing a digital change to take IoT to their advantage. But how do you decide how to align HR technology with your business goals? Here's a thorough overview of its potential impact.
It's Time To Revisit Your Campus Hiring Strategy
Universities globally are gradually shifting to online platforms for their recruitment process, providing great value in terms of attracting, screening, and interviewing talented students. Virtual hiring leads to a reduction in hiring costs, which enhances the quality of hire.
What You Will Learn
Go 100% Virtual
Manage end-to-end campus hiring with AI-proctoring ability and assessment across 800+ skills.
Automated Database
Send data collection form to multiple campuses in one click and easily access automated & structured data in one platform.
Effective Assessment
Adaptive and skill-based assessments with intelligent tools to compare and analyze the critical competencies of candidates.
Post-Interview Solution
Online documentation and automated sending of offer letters to multiple campuses, providing cost-time effective recruitment.