The Present Of Hiring
Guide to Virtual Candidate Assessment in 2022
A recruiter's guide on how to cope with the virtual candidate assessment trends and practices in the industry in 2022. A report on why hiring managers are adopting assessment tools and how it is helping them. Find facts and figures concentrating on the perks of virtual candidate assessment in hiring backed with the thoughts of industry leaders around the same. Get insights from a TurboHire survey to understand the candidate and recruiter perspective better.
Key Highlights
The growth of Virtual Candidate Assessments has helped businesses understand candidates better. Some highlights from the report focussing on the same:
8 Hard Facts

Facts containing data and numbers to justify the rise of Virtual Candidate Assessment in 2022.

TurboHire Solutions

Read about TurboHire's candidate assessment integrations and how each of them contributed towards finding the best candidate.

16 Survey Questions

A Survey conducted by TurboHire around Virtual Candidate Assessment and its use cases.

Thoughts of the VP, Gartner HR Practice

A thought on how Covid-19 affected candidate assessment and how recruiters are coping through it.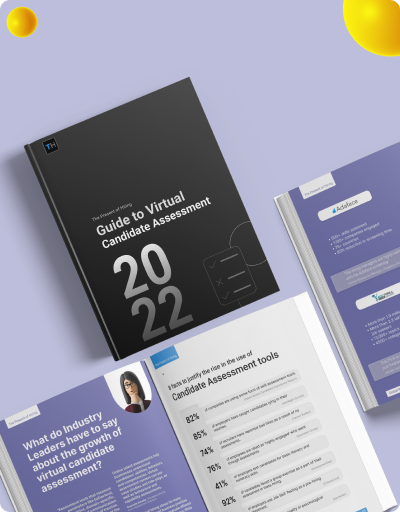 Types of Virtual Candidate Assessment
How to screen candidates using TurboHire?
How to send assessment and view assessment results of candidates with TurboHire?
TurboHire's Candidate Assessment Solutions
TurboHire's industry survey on the growth of virtual candidate assessment in 2022
What do Industry Leaders have to say about the growth of virtual candidate assessment?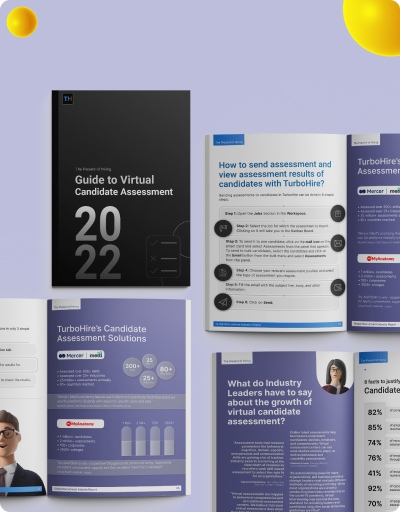 What are the main reasons recruiters are using Candidate Assessment tools in hiring and what are some of the best tools in the market in 2022? What kinds of assessments are gaining momentum in the market? What are some intelligent tools used by TurboHire to screen and assess candidates?
You can either read through it or skim through the data numbers sourced from across the industry. To stay updated with the various recruitment automation methods and strategies in the market, recruiters and hiring managers need to have knowledge of the best practices.
To know more, Download the report.