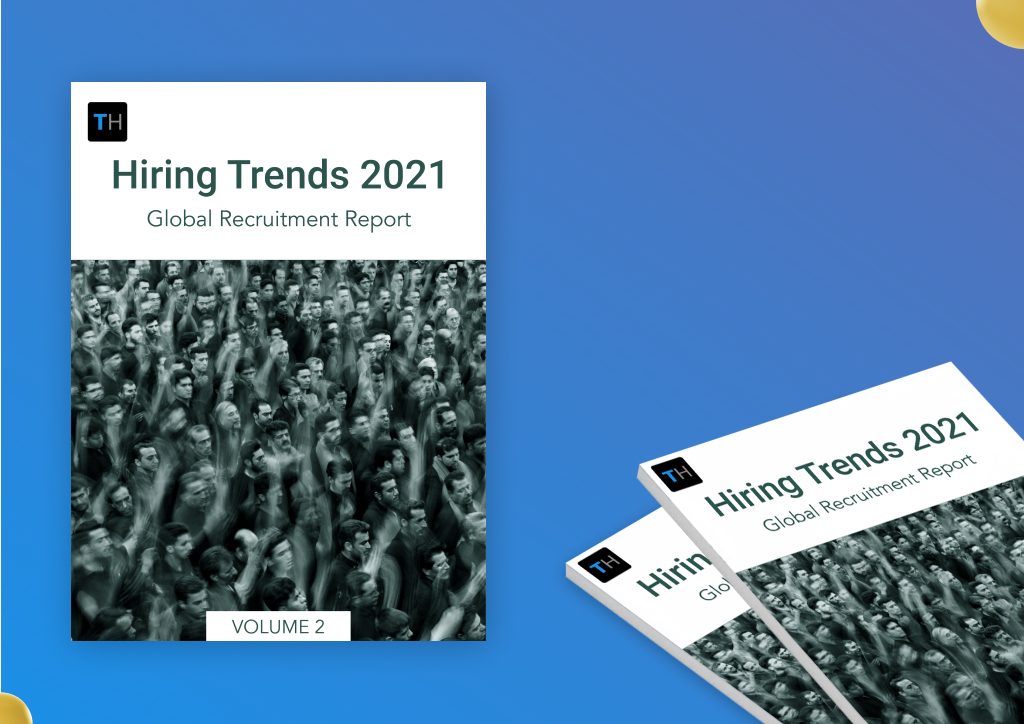 Hiring Trends 2021
Global Recruitment Report- Vol 2
2021 is the year to digest the monumental shift in hiring and the influence of technology in how hiring is done. Recruiters are now preparing to respond to the crisis of 2020. This report will come handy for the purpose.
What factors are going to shape recruitment in 2021?
Talent Acquisition experienced some significant changes as of late. New advances and progressed employing practices without a doubt played a hand, and this intervention gives no signs of easing back as we enter the new decade.
What You Will Learn
Hiring Trends 2021
The world is now embracing the concepts of skill stacking, gig economy and advancement in HR tech. Gamification in candidate assessment is also boosting hiring growth, thereby improving candidate experience.
Hiring Changes 2021
HR managers and recruiters are now moving from a traditional descriptive analysis to a predictive people analytics. Virtual interviews, upskilling programs and internal mobility are treated with urgency.
Internal Recruitment
The need for internal mobility was felt before Covid-19, but it's only now that these dramatic shifts in human capital are being addressed globally. It significantly saves time, cost and assets.
Inclusive Hiring
Inclusion at work is one of the keys to employee retention. Employers are increasingly coming to recognize the strong business case for improving the diversity level within their workforce.